Randy Hammitt's 1969 Motion Maco Corvette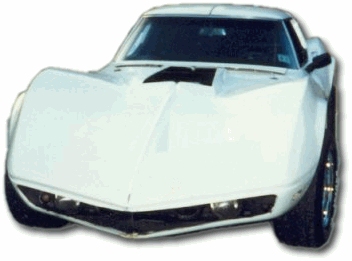 This car is a Motion Kit. I purchased the car in August of 1990 in Albemarle, NC at a cheap-o used car lot. I gave 6 grand for it. It had a 350 and a 4 speed. The car also had Air Conditioning, but nothing else! It had been a show car many years prior to my purchase, as the frame is painted a neon orange (yuk).
Pictures
Click on a picture to see the larger version.
Progress
I pulled the 350 and put a 383 stroker in it along with a tunnel ram and the Mr.Gasket street scoop. I exploded the right side axle shaft and it blew up into the rear compartment. I removed the 383 and started on the rebuilt process. Currently the car is apart awaiting a trip to the frame shop. It is supposed to go in in late November. I am having the rear frame sectioned. I am converting this car to a pro street unit. I am at the mercy of the frame dude right now... time marches on.
Forum Info
Randy

2sharks

Want to talk about this car or ask questions?
All Content on this page is Copyright © 1997 - 2005 Randall Hammitt